News of New Life Spectrum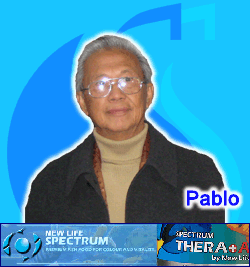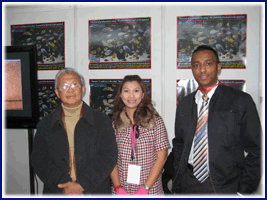 Pablo (Owner of New Life Spectrum))
Monta (General Manager of SeaSun aquarium)
Martin (Manager Australia's New Life Spectrum)
Pablo has also developed and bred various non-cichlid species, such as his amazing Leopard Fin Swordtails, which not only won 1st place in the Swordtail category in the 1999 FTFFA competition, but also went on to win the Livebearer Best of Show in this same year.
While Pablo has continued to win numerous awards over the years, his main goal today is the same as it's always been; to provide his customers with quality, and service, that is second to none.

New Life Spectrum fish food produce for over 30 years has been honored numerous awards and recognition in the farmer that The best fish's food in the world.

Whether it is the quality of the ingredients or the quality of the machines in production. As a result, fish food with quality similar to the requirements of the fish species most.

After that we try to market this brand for over 5 years and have experienced problems because the stock is imported from third countries.

We have to met the owner. And negotiate a contract distributor of Thailand.

We invested for to provide customers with fresh products and fair price. That is our service.

Found New Life Spectrum at the SeaSun aquarium only!


visit New Life Spectrum's products that we import >>>>>
Last Updated (Sunday, 29 September 2013 16:04)