Spectra 36W Aqua Knight V2 LED Aquarium light with touch control sunrise sunset coral reef marine light
Aqua knight V2?based on the many advantages of the first generation Aqua Knight, a series of upgrades and modifications are made for the new generation of dedicated micro-tank aqua lamps.
Its main features are as follows:
1 The spectral ratio follows the classic one of Aqua Knight, only increasing the number of leds.
2 LED changes from original scattered light source to dense matrix chips.
3 The biggest difference is that the upgraded product has three built-in dimming channels and programmable timing control for three time periods.
4 The support is changed from the original aluminum support to a more flexible metal hose support.



DENSE
MATRIX CHIPS

Using the dense matrixchips, and USES the 90  optical lenses and optical reflective cup double secondary LED distribution, the light spread more evenly, avoiding the dico flare, and increases the penetration.



TOUCH
CONTROL

Touch control technology, no mechanical keys, simple and beautiful.
With LCD display, more convenience for you to see what data you have setted.





SMART
COOLING

Using intelligent temperature control fan, according to the radiator surface
temperature, gradient control fan rotation rate, mute effect is better.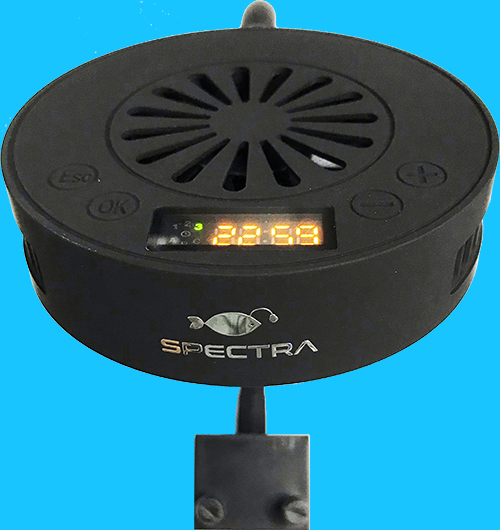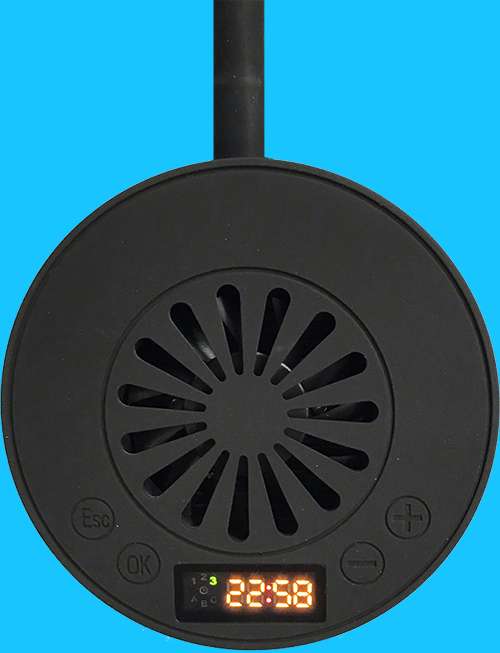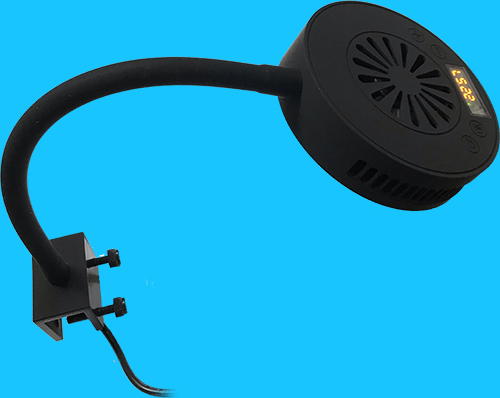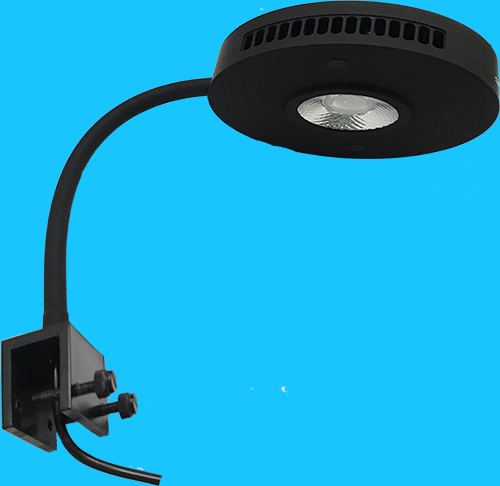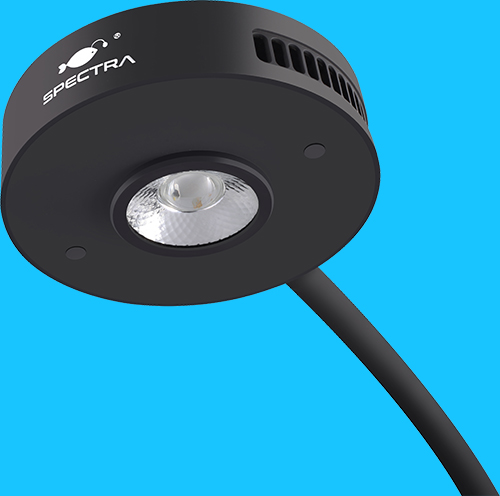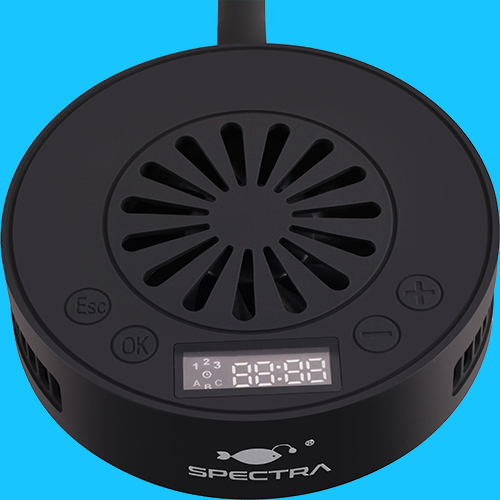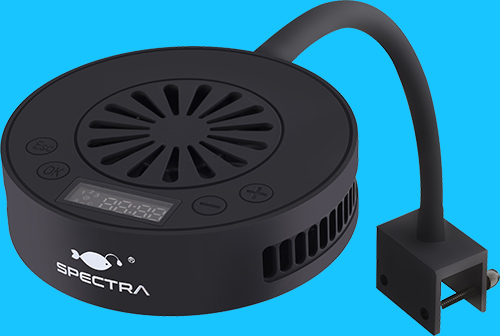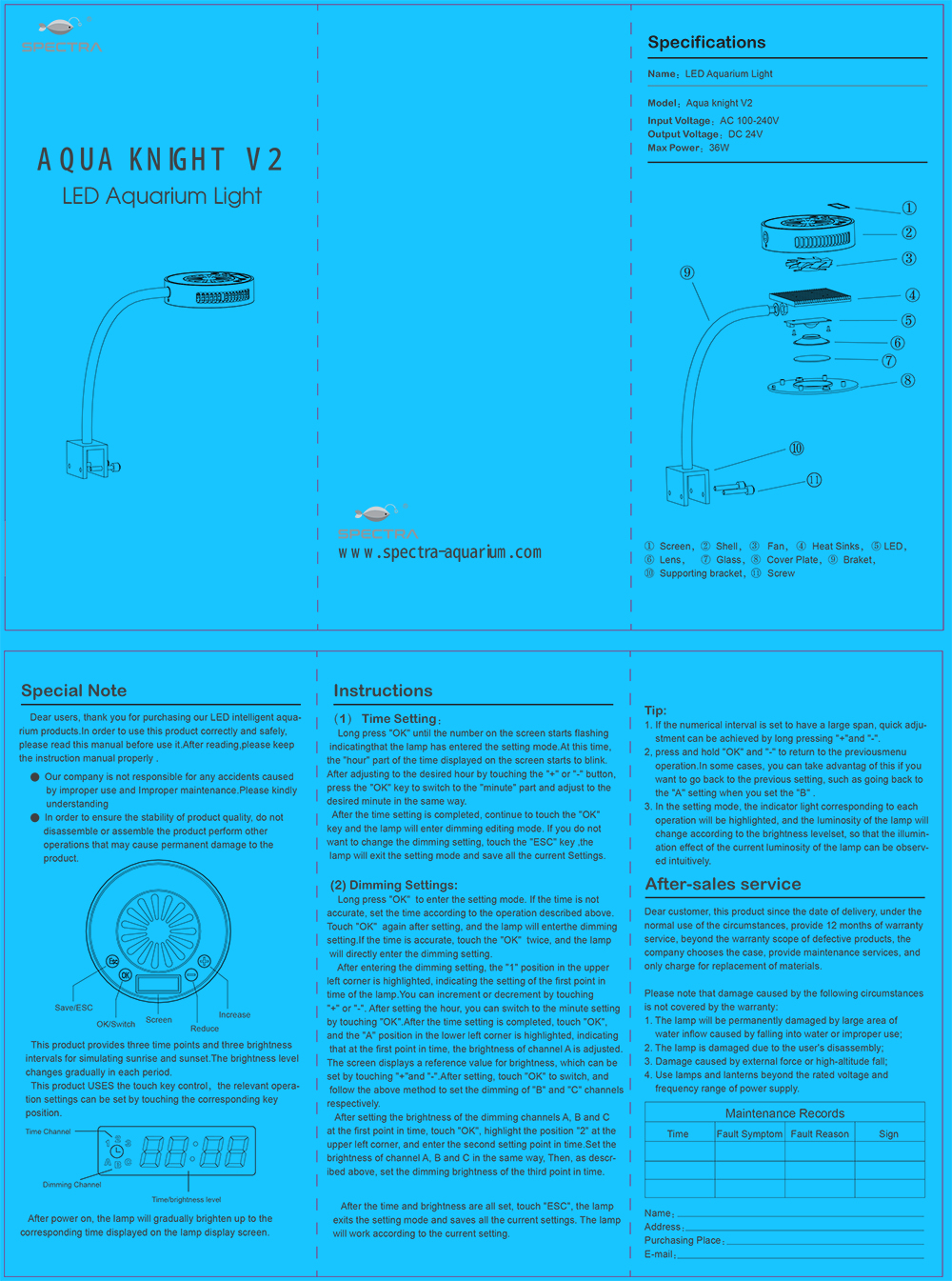 Brand Name : Spectra
Model : AquaKnight V2 36w Reef
Voltage : 220-240v
Frequency : 50-60Hz
Lamp Type : LED High Power
LED :
CH A : Actinic Blue 420nm-440nm (Cree)
CH B : Deep Blue 455nm-470nm (Cree)
CH C : White 6500k (Cree)
PL : -
T5 : -
T8 : -
Fan : include (Automatic Working)
Timer : included (3 times per day)
Input : 1 plugs
Switch : -
Installation : Stand